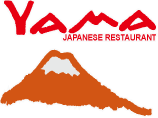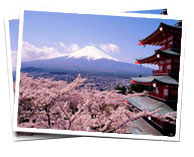 WHY YAMA?
Yama means mountain in Japanese. Japanese mountains are relatively unspoiled and preserved with breathtaking natural features. They are beautiful and a lovely part of Japan's landscape. We named our restaurant Yama because we want you to experience some of the beauty of Japan through the cuisine. Japanese food is traditionally fresh, healthy, low in fat and believed to satisfy all your senses. Yama strives to deliver food in an aestically pleasing presentation and with great care. We'll only use the freshest ingredients and top quality selections and combine them in a way that not only delights the eye but pleases the palate.
HISTORY
Mr. Yeung has lived and raised his family in Beaver since the early 90's and has grown to love the town and its people. Beaver has been a place that has embraced him and his family since he moved to the States from Asia.

Mr. Yeung is always thinking of ways he can serve and give back to Beaver. During one of his frequent trips to New York City, Mr. Yeung noticed the abundance of Japanese restaurants there. As he drove back to Beaver, he decided that he wanted to offer fellow Beaver County residents Japanese cuisine that is comparable to any of the major cities. He knew that Beaver County didn't have its own Japanese specific restaurant and wanted to bring a different taste of Asia to his fellow neighbors.

Mr. Yeung wanted to give Beaver County residents authentic Japanese cuisine so he diligently researched Japanese food and searched for experienced Japanese chefs. Only when he felt he could bring the best, did he open Yama. Yama opened in late October 2009 and offers guests an elegant and friendly experience to Japanese delicacies.